Tuesday & Thursday:
Ages 4-9: 4:15pm – 5:00pm
Ages 10+: 5:00pm – 6:00pm
Monday & Wednesday:
All Ages 5:00pm -6:00pm
We welcome kids as young as four to start training.
Jiu-Jitsu is a fantastic way to develop coordination, build confidence, grow respect, and have fun.
Tuesday & Thursday: 7:30 – 8:30pm
Our beginner's class is recommended for those who have little to none experience with BJJ as a perfect introduction to the sport. All are welcome, including higher belts or those who just want to go back to brush up on basics. All belt levels welcome.
Tuesday & Thursday: 7:30 – 8:30am
Monday, Tuesday, Wednesday & Thursday: 11:00am – 12:30pm
Monday, Tuesday & Wednesday: 6:00 – 7:30pm
Saturday: 12:00 – 1:30pm
Immerse yourself in a transformative journey, from self-defense to your mental and physical health, join this family passionate about sport
Tuesday & Thursday: 6:30 – 7:30am
Discover your inner strength and confidence. We offer a welcoming and supportive environment, learn effective self-defense techniques, improve your fitness and build lasting friendships. Strengthen your body and your mind. Join us and discover female power in jiu-jitsu!
Here we all learn together, it doesn't matter if you are starting in the sport or if you are an experienced athlete, on open mat all belts are welcome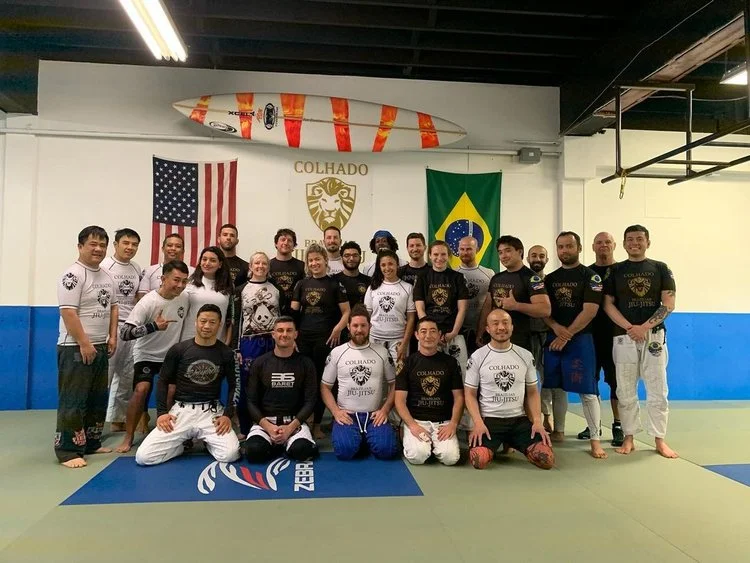 Thursday: 6:00 – 7:30pm
Friday: 11:00am – 12:30pm
Saturday: 11:00am – 12:00am
The most efficient practice to develop your self-defense, with advanced techniques for you to develop even more in the sport
Private lessons are a fantastic way to accelerate your skills, problem solve difficult positions in your game, and fine tune techniques